To our Members,  
I want to open this issue of our Physicians Report by saying how honored Physicians Insurance is to serve you, our Members, who give so much to our communities every day. Your commitment to caring for others is both humbling and awe-inspiring, especially considering our industry's unprecedented challenges. Recognizing this, our leadership has collectively stepped back to contemplate what we have done over the past 40 years—and how we can best be there for you in the years to come. We have redefined our organization's core purpose against the backdrop of today's increasingly difficult healthcare environment, and together have agreed for all of us at Physicians Insurance to embrace a singular mission:  
---
To protect, defend, and support our Members.
---
Living up to this purpose requires standing shoulder-to-shoulder with our members as we tackle challenges old and new together. 
The medical liability landscape we operate in today places a heavier burden on physicians, healthcare professionals, and hospitals than ever before. We have all been witness to jury awards continuing to grow in frequency and severity. From 2017 to 2019, a record number of jury verdicts exceeded $10 million, and states continue to see verdict awards rise to new heights, such as a $111M verdict in Minnesota, a $97M award in Iowa, a $75M verdict in Georgia and locally a $23.9 million verdict in a birth-injury case in Washington. Social inflation, the result of changing societal expectations, is a key contributor to this increase across all industries. 
Economic inflation is now exacerbating social inflation, and in turn challenging the viability of many healthcare institutions. A full 74 of 85 state hospitals surveyed by the Washington State Hospital Association report spending more than they are taking in.  Soaring costs of medication, labor, and supplies, coupled with supply-chain issues, have left many hospitals in failing financial health. This is a national issue.
The Supreme Court's overturning of Roe v. Wade has ignited growing confusion around potential criminal liability for physicians, healthcare professionals and hospitals in states that have criminalized abortion care. Even before this, we have seen a nurse convicted of criminal charges for a medical error, despite there being no malicious intent or impairment.  Will this highly concerning trend—the criminalization of standard medical practice—continue to gain traction?
At Physicians Insurance, we take on your challenges as our own. That premise is foundational to our purpose, and it's what our partnership is all about. It is why, when one of our members face a claim, we thoroughly investigate, rigorously defend, and resolve meritorious claims in a timely manner. It is why we were first to market with our Criminal Defense Reimbursement Coverage, added to your professional liability insurance to reimburse defense costs physicians and hospitals may incur in response to criminal allegations arising from direct patient care.  And, recognizing the increased cyber security risk healthcare organizations continue to face, we work hard to maintain our HITRUST Certification for information security.
Our ongoing financial strength is the underpinning of our commitment, and we are pleased to have had our A- (Excellent) rating recently affirmed by AM Best for both Physicians Insurance and our MedChoice RRG. In affirming this rating, the independent rating agency noted numerous strengths we exhibit in our management and our marketplace, among them our decades-long record of positive net income, prudent reserving, and medical professional and hospital professional liability expertise. In line with our focus protecting, defending and supporting our Members we continue to provide industry-leading coverage at the best possible price, and our Members will see no base-rate increase on professional liability policies in 2023. 
Rest assured, Physicians Insurance is here for you, with the coverage, claims defense, and risk-management expertise to keep your organization and your practice well protected and defended. 
We take great pride in our partnership and thank you for placing your trust in us.
Sincerely,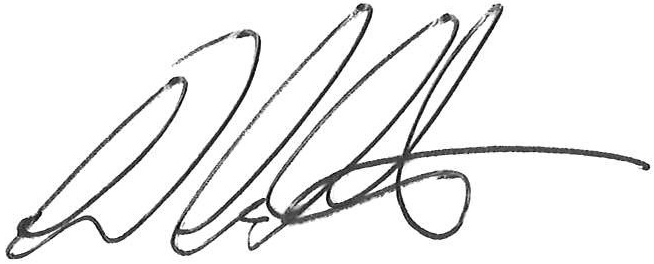 William Cotter, CEO