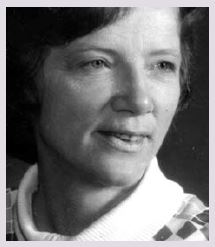 Nola M. Moore, MD, of Shoreline, WA, a founding director of Washington State Physicians Insurance Association (which later became Physicians Insurance), died April 17, due to complications from the novel coronavirus.
Dr. Moore was one of the early physician leaders who extended personal credit to capitalize the company, and who worked with the Washington State Medical Association to gain statewide support for the young company. Dr. Moore was an energetic champion of patient and physician rights, was tireless in her compassionate service of others, and remained active in the medical community until just a few years ago.
Dr. Moore earned a BS, MD, and MS in pulmonary physiology from the University of Wisconsin at Madison. She practiced for 30 years in partnership with her late husband, James H. Dahlen, MD. Dr. Moore served for nine years on the Physicians Insurance board of directors and for nine years on the board at NORDIC (a dental liability company), and served terms as president of the King County Medical Society and King County Academy of Family Practice, from which she received the King County Academy Community Service Award.
She is survived by her sister Mavis, daughter Dee Dee (husband Bob, children Annaliese, Morgan "Mo," and Marielle "Leo"), son Eric (wife Darci, daughter Lucy), and son Kerry (wife Katie, daughters Zoe and Mattie Mae).
In lieu of flowers, remembrance contributions can made to Helen Chu's lab at the University of Washington Department of Medicine, Division of Allergy and Infectious Disease. See Dr. Chu's contact info at: https://bit.ly/36YPalV