"If transparency were a medication, it would be a blockbuster, with billions of dollars in sales and accolades the world over."
- Shining a Light: Safer Health Care through Transparency (report), National Patient Safety Foundation's Lucian Leape Institute, 2015, Executive Summary p. viii.
---
Communication and resolution programs (CRPs) address a problem that has existed since the first healer treated the first patient: despite everyone's best intentions, in health care, things don't always go as planned. How your practice or organization responds to a patient and their family in the wake of patient harm can make a big difference to them, and to you.
Research shows that what patients want most after an adverse event is information and support (Gallagher et al, 2003; Witman et al, 1996; Mazor et al, 2009). Specifically, they want answers to five questions: What happened? Why did it happen? Was it preventable? What impact will it have for my health and treatment? and How will care be improved to prevent another similar event in the future?
In addition to information, patients want a sincere apology. They want to be assured that the health-care provider or organization involved acknowledges and regrets the unintentional harm (Gallagher et al, 2003; Duclos et al, 2005; Mazor et al, 2003).
When providers honestly and compassionately offer information about the event and provide a sincere apology, patients experience less distress (Gallagher et al, 2003). An apology can help patients maintain a trusting relationship with their care providers.
Unfortunately, there is often a gap between what patients want and what they receive. Many providers withhold information and apologies out of a fear of litigation (Lamb et al, 2003). Ironically, research shows that people were more likely to sue their providers when they felt their providers deserted them, discounted their concerns, did not provide adequate information, and did not understand their (or their families') perspectives (Woods 2004).
A compassionate and proactive response to patients in the wake of an adverse outcome has other benefits in addition to reducing litigation risk. Perhaps the most important benefit of taking a communication and resolution approach to adverse outcomes is increased patient safety. By encouraging the reporting of unanticipated outcomes, conducting robust investigations that incorporate information from patients and their families, analyzing event root causes with an emphasis on human factors, and implementing strong action plans to address systemic issues, providers can significantly improve the quality of their care and reduce risk to future patients.
Furthermore, providers may experience less emotional distress and increased job satisfaction if their work environments support the disclosure of adverse outcomes and offers care for caregivers (Supporting Second Victims [article], The Joint Commission, Quick Safety Issue 39 [2018]).
Good change takes time and nurturing. In my home state, the Oregon Patient Safety Commission (OPSC) and its partners, the Oregon Medical Association (OMA), Osteopathic Physicians and Surgeons of Oregon (OPSO), and Oregon Association of Hospitals and Health Systems (OAHHS), have sought to accelerate CRP adoption among interested health-care organizations by convening year-long learning collaboratives facilitated by national experts. OPSC has also created the Leading Through Transparency awards to recognize Oregon providers who demonstrate a commitment to communicating with patients and families following unexpected harm.
In a health-care universe increasingly focused on better patient care and reduced costs, "deny and defend" is a losing proposition. Erecting a wall of secrets between patients and their providers is inconsistent with good care; high litigation costs and recurring (preventable) system errors make it the more expensive choice as well. As state and local initiatives and the Collaborative for Accountability and Improvement continue to refine the CRP model, I believe it will soon become the standard response to adverse outcomes.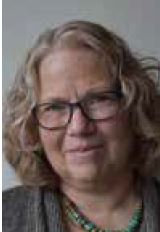 Beth Kaye
JD, Director of Early Discussion and Resolution at the Oregon Patient Safety Commission