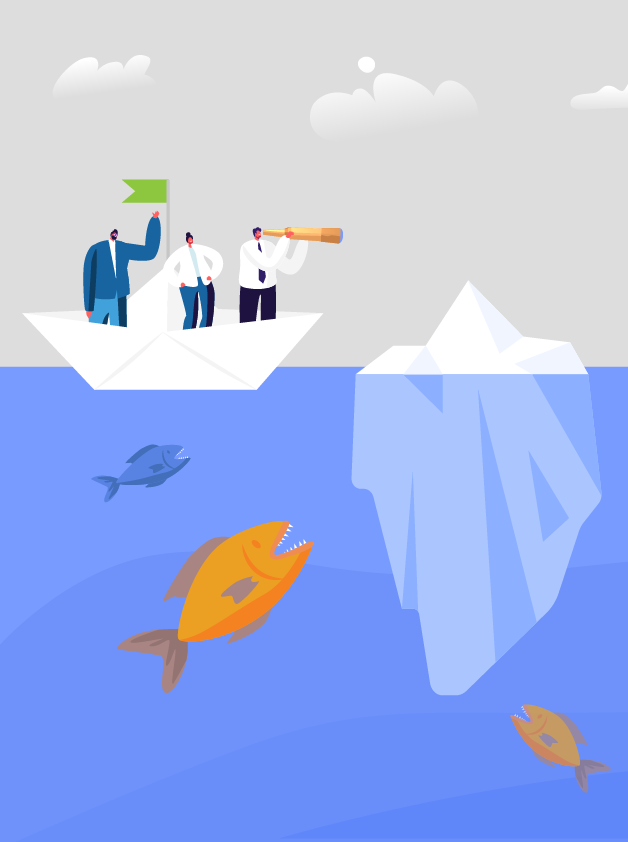 As a care provider or facility leader, you want to know you're doing everything you can to reduce risks and support the best possible outcomes for your patients. At Physicians Insurance, risk assessment is a value-added service that helps Members achieve this objective through an in-depth analysis from a supportive partner and advocate. 
"We're able to come in with an objective perspective to help accounts identify areas of concern that they might not be aware of," says Anne Flitcroft, Associate Vice President of Risk Management at Physicians Insurance. "We then work with them to identify customizable solutions that they can implement in their organization. We do that in the form of ongoing support, including offering education, sharing lessons learned, and providing them with guidance. This support helps them achieve best practices with their operations and delivery of care." 
The below case study features two separate Member facilities that participated in a risk assessment with impactful results. One is a small general acute hospital. The other is an obstetrics (OB) team at a large multispecialty clinic. Here's a glimpse into their experiences.
CASE STUDY #1 - A Proactive Approach Supports a Rural Hospital's Quality and Accreditation Goals
When Raymond Hino joined Southern Coos Hospital & Health Center as its new CEO in March 2022, he brought extensive experience leading similar-sized facilities. He had a clear vision to distinguish the hospital as a high-quality healthcare provider where residents can feel confident getting the services they need close to home. 
Southern Coos Hospital is a 21-bed, full-service hospital located in the beautiful coastal community of Bandon, Oregon. Physicians Insurance has been a steady partner with the hospital and recommended a risk assessment shortly after Raymond's arrival to help establish a baseline of the hospital's risk initiatives, preparedness, and quality. Along with Quality, Risk, and Compliance Officer Barbara Snyder, Raymond decided this would be a good opportunity to help achieve their quality goals.
Step 1: Engaging the staff 
  
The two-day risk assessment kicked off in April 2022 with the enthusiastic support of Raymond and the leadership team, who set the tone for transparency and success. Over the two days, the Physicians Insurance consultants conducted leadership interviews, physical observation, policy and procedure reviews, and file reviews to help them better understand processes and areas of opportunity hospital-wide. The information gathered was then used to create a detailed report with observations and recommendations. 
Throughout the entire process, the staff at Southern Coos Hospital was engaged and committed to the endeavor. "We found the report to be very fair and extremely helpful," says Raymond.
Step 2: Fine-tuning processes and protocols
The next step was for the hospital's management team to create an action plan with a dashboard detailing the progress of items identified in the report. Examples of their action items included:
Updating record-keeping processes so that the hospital would not be reliant on a particular staff member being in the office to access records and information
Creating and documenting a new opioid-prescribing policy with review and approval from the medical staff
Conducting malignant-hypothermia drills in the surgery department to support emergency preparedness and patient safety
Outcomes 
A significant advantage of going through the risk assessment was to help the hospital prepare for its first-ever survey for the DNV National Integrated Accreditation for Healthcare Organizations (NIAHO),which the hospital successfully completed several months later in September 2022. 
"We chose to do the risk assessment and the DNV survey because we wanted to get better, and we also wanted validation that the services we provide here meet the highest-quality standards—and that has been impactful," Raymond says. "We're getting good feedback from the community." 
The risk assessment not only reinforced the hospital's commitment to best practices, but it also supported their proactive approach to risk management. "If you have quality patient care, you're reducing your risks," says Barbara. "Having the support from Physicians Insurance has been highly utilized here and has been very helpful." 
CASE STUDY #2 - A Specialty Risk Assessment Delivers Extra Peace of Mind to an OB Team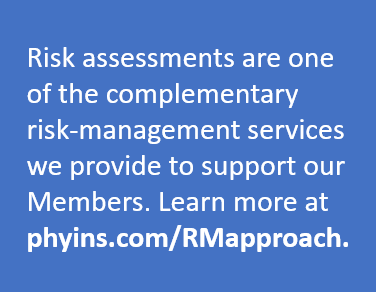 Ensuring safe obstetric care was the aim of a risk assessment conducted for a busy OB team within the large, private, multispecialty Vancouver Clinic in Clark County, Washington. This was considered a "specialty" assessment, because it was focused on one service within the vast Vancouver Clinic network.
The goal: Evaluating processes 
Gayle Seifullin, Director of Quality and Medical Affairs at Vancouver Clinic, says the idea for the risk assessment originated at their annual risk-evaluation meeting with their Physicians Insurance team. 
Even though the OB clinic has a high-performing group of clinicians and administrators with well-established safety processes in place, they wanted to bring insights forward and be proactive about identifying potential opportunities to improve. Part of their OB care includes Maternal Fetal Medicine services for expectant moms who are at higher risk. For these patients and all others, safety is paramount.
As a risk professional, Gayle says that being able to use the established Physicians Insurance risk-assessment tool was a great opportunity to more closely evaluate their processes. She regularly reaches out to Physicians Insurance for guidance on different questions, but the assessment offered a way to take a deeper dive and utilize the resources of a trusted partner.
Step 1: Analyzing workflows for possible gaps
In preparation for the risk assessment, the Physicians Insurance team collaborated closely with Gayle to put together an agenda centered around the clinic's specific goals and scheduling needs, including both in-person and virtual sessions. Attendees included clinical and administrative staff, from the Chief Medical Officer and clinic directors to RNs, medical assistants, HR, and the Quality RN. 
Through a series of interviews and policy reviews, an analysis was performed of different workflows and topics such as:
How are credentialing and training managed, and what steps are taken to onboard new providers and align with the competencies of existing clinicians?
How is the clinic consenting its patients, and what processes are in place when patients become non-compliant?
Are there any gaps in care that the clinic may be missing, and are the correct processes in place to support workflow and documentation?
Step 2: Making changes with team ownership 
The risk assessment provided assurances that the clinic was executing at a high level overall, and also opened up a dialogue about opportunities to tweak or update their processes. For example, in the area of clinician training and onboarding, the clinic changed some of their course structuring and built out a library of courses. They also implemented a new system to message clinicians about competency and training opportunities to help ensure that training was consistent clinic-wide. Gayle says she liked that the staff were part of the decision-making process and had a voice.
Outcomes 
For Gayle and the entire OB team, an important outcome of the risk assessment was gaining the peace of mind that they have a well-running department and have identified and addressed opportunities that they may not have been aware of before. What made the experience especially helpful was having their Physicians Insurance partner offer a fresh perspective and share the expert insights they'd gained from supporting other accounts nationwide.
Moving forward, Gayle says the risk assessment is a tool that she will continue to leverage to help guide decision-making. In fact, she's already planning where to focus next. "It's a 'check and balance' of your own processes and an opportunity to look at things from someone else's point of view to know that you're setting up a very safe patient environment," she says. 
Mitigating risk and reducing liability calls for many layers of support. Physicians Insurance/MedChoice is proud to offer services and support to our Members that can serve to extend and refine their existing efforts.