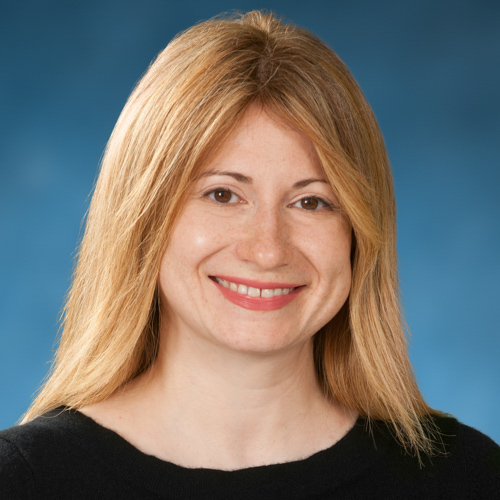 In the ever-changing world of healthcare and medical professional liability, it's important to have a powerful partner in your corner. Svetlana Sedukhin, Associate Vice President of Underwriting for Physicians Insurance, and her underwriting team offer extensive industry knowledge, sustainable pricing, a deep understanding of policy forms, and standout service to their brokers and Members. "We're not just another medical professional liability insurance carrier, we're a long-term, trusted partner," she explains. "Our focus is centered around our company's purpose to protect, defend, and support our Members." 
How do they do this, and what distinguishes the services they provide?
Not only are Physicians Insurance and its risk-retention group MedChoice rated A- (Excellent) by AM Best—providing the financial strength a Member deserves—but their underwriting team offers an average of more than 15 years of experience, with expertise covering a broad range of insurance backgrounds. This expertise ranges from medical and hospital professional liability to management liability, and includes understanding the risks of various medical specialties and geographic venues. It is this breadth of experience that allows Physicians Insurance to provide creative solutions to the challenges healthcare organizations face in today's environment of social inflation, mega-verdicts, and financial upheaval. Whether a Member is navigating a complex merger between multiple practices or expanding their organization nationwide, or a broker is looking for proactive renewal and new business strategies, they have partners with the experience, knowledge, and drive to bring them success. 
"We look at each account holistically to create medical professional liability coverage solutions that meet broker and Member needs, while making sure there is alignment in risk management and claims philosophies," Sedukhin says. 
An integral part of the Physicians Insurance underwriting focus is on the risk selection. "When we understand the risk that we insure, we can price it accordingly," Sedukhin says. "We work with multiple data points, including loss and exposure analysis, actuarial studies, financial statements, and the policies and procedures an organization has in place to mitigate risk." The result? A win-win for all parties—including sound pricing and rate stability. And fundamental to this approach is the successful collaboration with their broker partners. "As a learning organization, we thrive exchanging knowledge about market insights, industry knowledge, and products in the marketplace with our broker partners," Sedukhin says. "Every opportunity to educate each other and learn from each other makes the partnership stronger. We value and are thankful for our strong broker partnerships that enable us to achieve high retention, serve our Members well, and continue to organically grow a profitable book of business. " 
Sedukhin has been with Physicians Insurance/MedChoice since 2015 and has 20 years of experience in medical professional liability underwriting. She holds a bachelor's degree in Economics from Rutgers University and brings notable credentials to her role, including the Chartered Property Casualty Underwriter (CPCU) designation. Along with professional credentials and proven experience, she and the underwriters at Physicians Insurance continually stay in the know about what's happening in the insurance world and healthcare environment. This enables them to better educate and prepare Members for new trends and emerging risks. 
"Being a part of the dynamic underwriting team at Physicians Insurance/MedChoice offers a meaningful opportunity to inspire others and make a difference in people's lives," Sedukhin says. "Underwriting is not just a job to me, it's a passion—and I find it absolutely fascinating." 
Learn more about our medical professional liability services at phyins.com/insurance/medical-professional-liability.